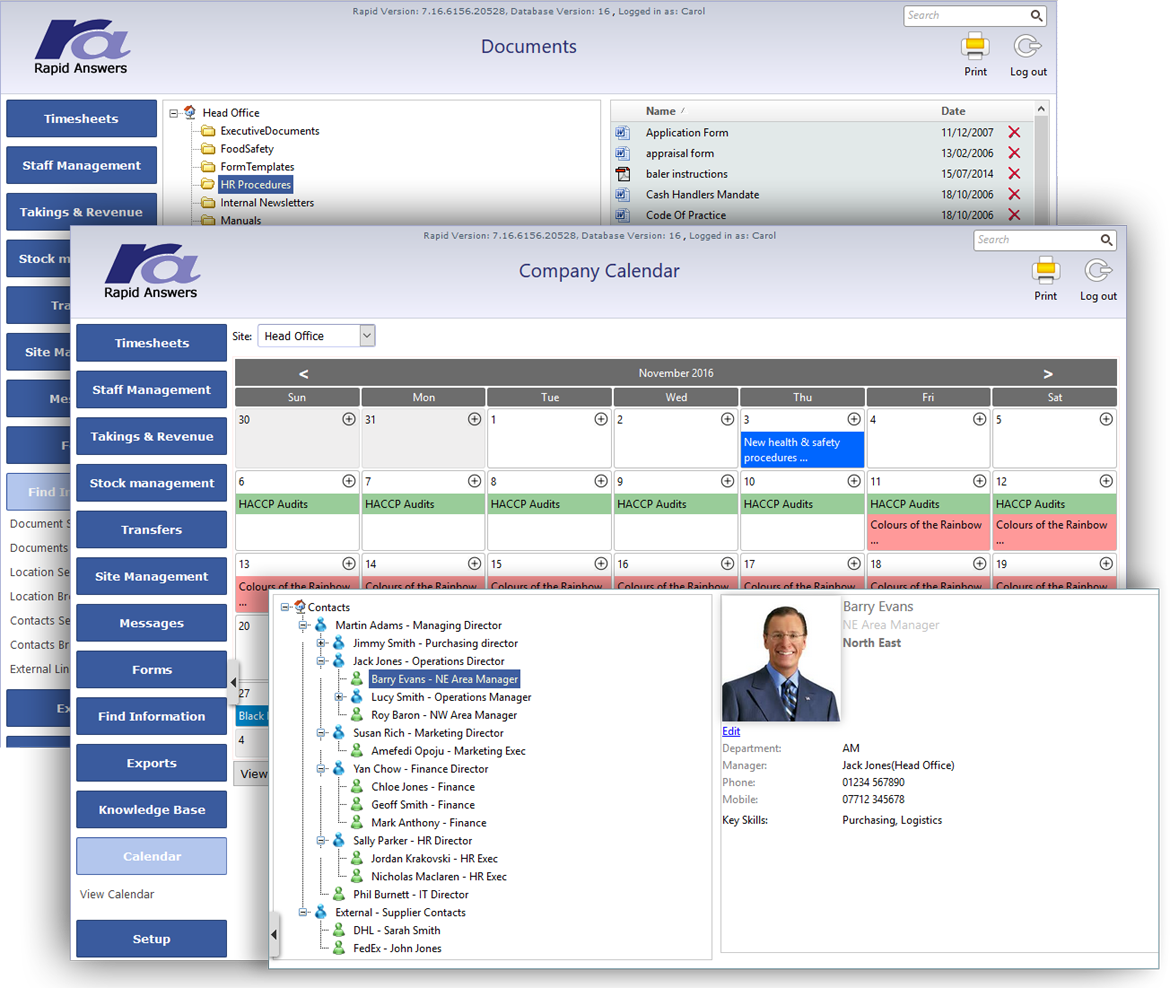 Sharing information across a branch network is a challenge for retailers and caterers that RAPID meets simply and easily.
Each user's homepage when they log on is RAPID Today. This shows key bulletins, new documents, relevant calendar events, new messages and all actions that are outstanding.
Documents are shared in the RAPID document library. These can include policies, promotional details, health and safety procedures and newsletters. This means that everyone is always accessing the most up to date version.
Data from branches is collated using the RAPID Forms module with its own flexible form designer. These can include accident reports, customer feedback, consumable orders, petty cash purchases, invoices and other finance forms. Forms that are required by a specific date are prompted on RAPID Today and the RAPID form designer means that forms are always up to date as business needs change.
RAPID messaging does just that – enables quick communication of urgent messages across your estate making sure that everyone is informed and feedback is received promptly.
RAPID ensures that information is available across your branch network on a PC, laptop, tablet, smartphone or till.
Click for a full list of RAPID Modules, RAPID for Retail, RAPID for Catering and how our customers are using RAPID