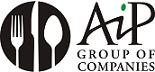 The AiP Group has been serving meals since 1998 and over the years its progression has given it extensive knowledge and experience within the school catering industry and it now caters for over 270 schools. It is ISO certified and all of its schools meet the requirements of Gold Food for Life Catering Mark.
Following a management buy-out in 2014, AiP wished to improve communications between head office and its kitchens, to ensure consistency of meeting ISO standards, to eliminate wasted activity and gain up to the minute trading information at the touch of a button.
Alliance in Partnership has decided to implement the RAPID site management system as it meets the functionality required, is fast to implement is powerful but simple to use. AiP was impressed by RAPID's simple and foolproof user interface, targeted communication and action monitoring capabilities, along with its facility to tailor forms for inspections, audits and information gathering.
"We expect RAPID to simplify our operations and to significantly improve the communications between head office and our valued staff. We are looking forward to working with Rapid Answers to implement the finance & HR modules and improve our site performance even further"
Paul Rogers Managing Director, AiP Group of Companies