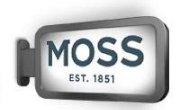 Challenge
As the UK's number one branded suit specialist, Moss Bros has a complex business model of retail and hire services through its network of 130 stores.
In order to function efficiently and maximise profitability, Moss Bros needed to improve the flow of information across the business, making sure each store received relevant information in a timely manner.
It also wanted to track this information, so that head office could ensure correct actions were being taken in response to centrally-controlled activities.
Solution
After considering an internally-built solution, Moss Bros decided to implement Retail Answers' RAPID store management system.
The brand was impressed by RAPID's user-friendly interface, targeted communication channels and action monitoring capabilities, along with the fact that Moss Bros staff could create their own bespoke forms to collect information from stores.
Results
Retail Answers rolled out RAPID across the Moss Bros estate, creating an immediate impact including:
Improved in-store decision making as a result of daily reports access
Better executed promotions due to news and action points being in a single location
Reduced communications costs – posting and faxing data was no longer necessary
Quicker collection of ad hoc information such as promotional materials required per store
Moss Bros was particularly impressed with the proactive and efficient support it received from Retail Answers, and RAPID's easy-to-use interface meant staff were able to use every aspect with minimal training.
"Stores rely on the system for their daily actions, and centrally, we love the ability to collect vital information from stores. RAPID is now considered business critical to solving long-term frustrations in monitoring store activity."
Lucy Chandhial, Moss Bros Retail Operations Manager