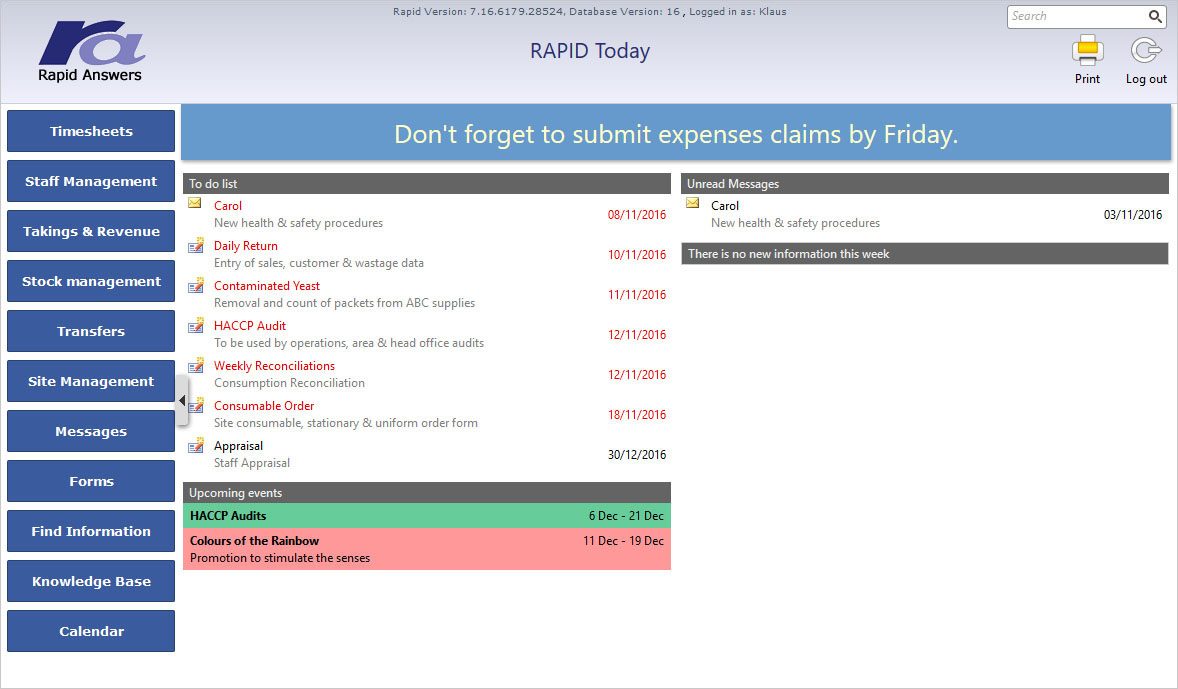 Your stores and catering sites are presented with a list of outstanding actions to alert them to their priorities for the day, week and month ahead. Your head office, regional and operations managers are kept informed by RAPID which branch has not completed any action.
Tasks can be issued to all locations, specific locations or to an operational area and completion of tasks is monitored by operational, regional and head office managers.
Data that is collected on a regular basis can be setup as a scheduled form so that it automatically alerts the branch that is it due. Examples include cash reconciliations, stock counts, management reviews and health & safety audits.
Forms can generate workflow actions to be completed elsewhere in the organisation, for example accident reports can alert a health and safety manager and holiday requests can go to an individual's line manager for approval.
Events can generate actions be it the expiry of a staff member's right to work documentation or a below target trading performance.
At all stages, managers are in control of the actions being completed in their organisation ensuring consistent execution of activities throughout the business
Click for a full list of RAPID Modules, RAPID for Retail, RAPID for Catering and how our customers are using RAPID